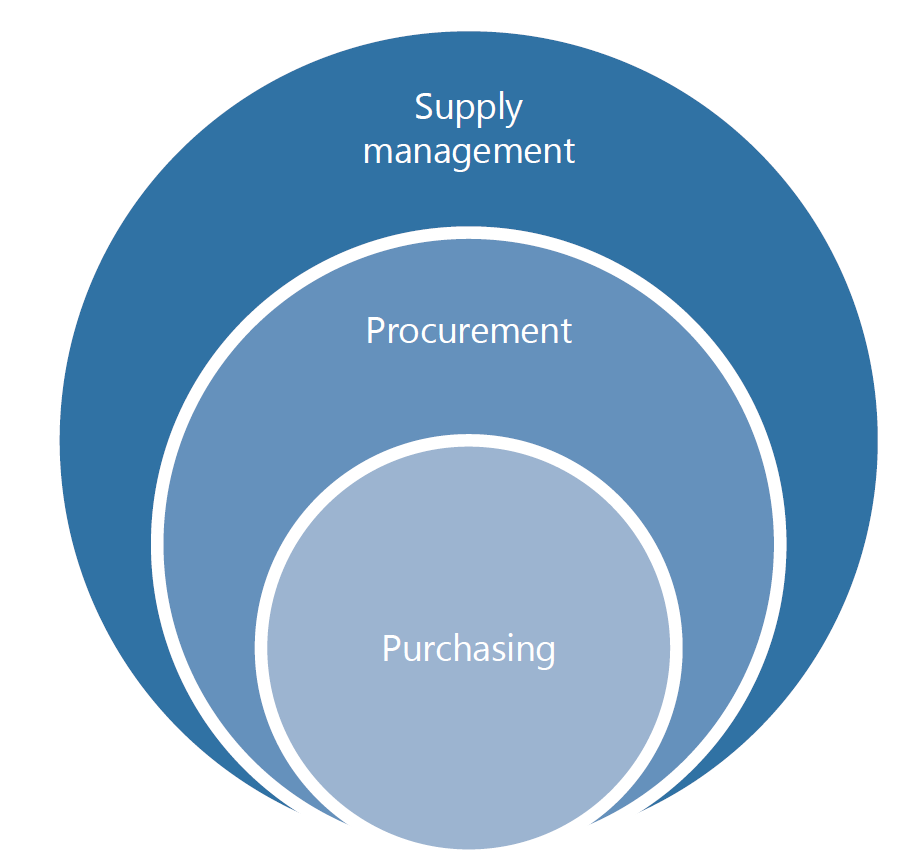 From Purchasing to Supply Management
Every organization needs suppliers. Acquiring goods and services before World War II was mainly seen as clerical; as something everybody who could read and write was able to do. Because of the almost unlimited demand in World War II, success of a firm did not depend on how much it could sell. It did depend, however, on the ability to secure raw materials, supplies and services to keep production going. Consequently, attention was given to the organization, policies and procedures of the supply function.
In the 50's and 60's, large producers such as car companies further developed the supply function into a recognized managerial activity. Chief Purchasing Officers were elevated to top management status. The 70's were characterized by a shortage of almost all raw materials and its resultant increase in prices. The oil crisis only intensified these trends. These developments made acquiring goods for competitive prices critical for business success.
The 90's showed the advent of the global market place, putting even more emphasis on the supply function for business continuity. Currently, raw materials, services and goods are more and more valued as strategic assets. Acquiring them has become an even bigger challenge because of scarcity and international production.
The supply function evolved significantly the last 60 years. A powerful but maybe oversimplified way to show the historic evolution of the supply functions can be found in this figure. Basically, it developed from operational purchasing to tactical procurement and currently, strategic supply management which can be stated as follows:
"Procurement is evolving into far more strategic discipline driven primarily by a greater awareness to financial implication of executing the function well".
More recently experts of this field agree to use procurement and supply management interchangeably to indicate the supply function required for modern times. However it is preferend to focus on the defition on Kuafman for Supply Chain Management (SCM):
"all processes of supplying the company with direct and indirect materials, services, rights, and machinery and equipment from sources external to the organization, aimed at contributing to the achievement of sustainable competitive advantage". It stands clear that these definitions go beyond the classic seven stage process as belows:
1-Recognition of need
2-Translation of need into commercial description
3-Search for potential suppliers
4-Selecting a suitable source
5-Agreement of order
6-Delivery of product or service
7-Payment
This operational process is what many people still see as 'procurement'. In next blog posts we will focus of different types and aspects of supply chain management in oil and gas projects.