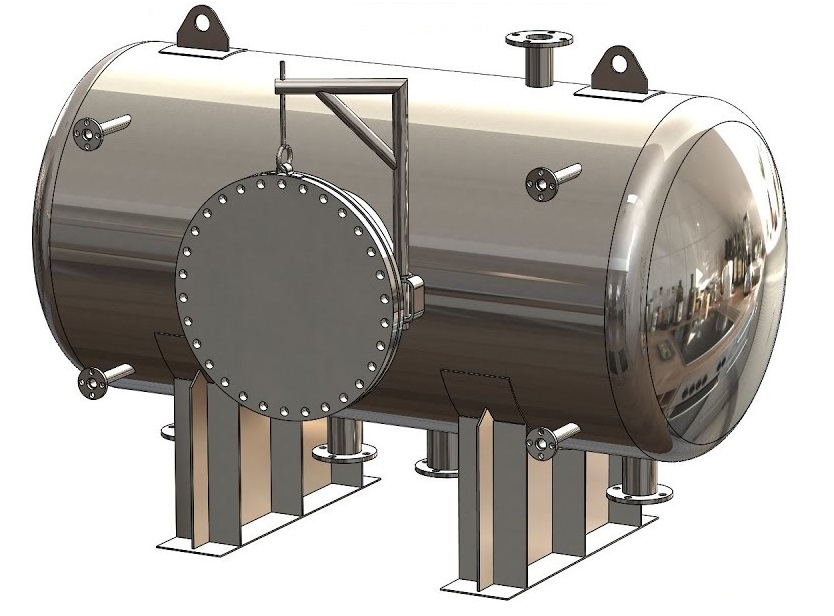 Pressure Vessels Components
Pressure vessels are the containers for fluids under high pressure. They are used in a variety of industries like petroleum refining, chemical, power, food & beverage and pharmaceutical. There are three main types of pressure vessels in general:
1-horizontal pressure vessels
2-vertical pressure vessels
3-spherical pressure vessels
However, there are some special types of vessels like regeneration tower, reactors but these names are given according to their use only.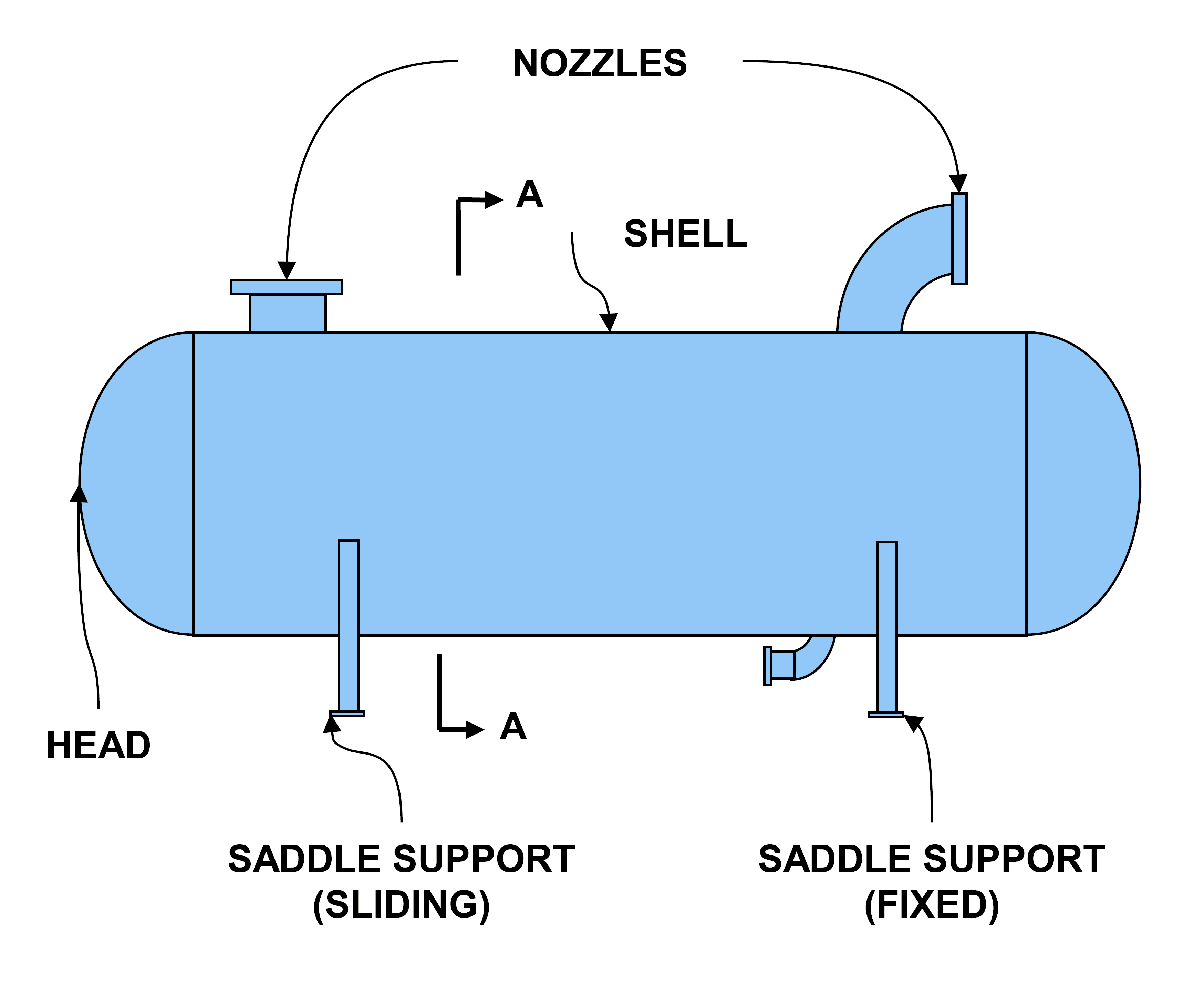 Following are the main components of pressure vessels in general:
1-Shell: The primary component contains the pressure. Pressure vessel shells in the form of different plates are welded together to form a structure that has a common rotational axis. Shells are either cylindrical, spherical or conical in shape.
2-Head: All the pressure vessels must be closed at the ends by heads (or another shell section). Heads are typically curved rather than flat. The reason is that curved configurations are stronger and allow the heads to be thinner, lighter and less expensive than flat heads. Heads can also be used inside a vessel and are known as intermediate heads. These intermediate heads are separate sections of the pressure vessels to permit different design conditions.
3-Nozzle: A nozzle is a cylindrical component that penetrates into the shell or head of pressure vessel. They are used for attach piping for flow into or out of the vessel, attach instrument connection (level gauges, thermowells, pressure gauges) and to provide access to the vessel interior at manway or to provide for direct attachment of other equipment items (e.g. heat exchangers).
4-Support: Support is used to bear all the load of pressure vessel, earthquake and wind loads. There are different types of supports, which are used depending upon the size and orientation of the pressure vessel. It is considered to be the non-pressurized part of the vessel.